Services
Go Jumbo provides a variety of service to our business customers - further details to follow here shortly.
Water coolers see below
Micro-kitchen management
Coffee machines including servicing and maintenance
Taste of America Genuine American Imports
Taste of Italy Speciality Italian imports
Glass hire
Replacement keys
Light bulb matching
...and more
WATER COOLERS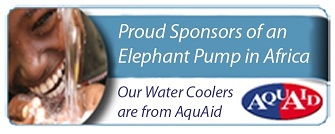 Go Jumbo works with AquAid, a leading water cooler specialist. We can supply both their bottle and mains fed water coolers, including non-touch dispensers, supported by installation, servicing and breakdown cover by their trained staff. There is no need to open a separate account, as invoicing is by us. Please ask for further details. It can really make a difference...